History at St. Augustine's
Intent
We believe that learning about significant events and people in History should lay the foundations for an enquiring and questioning mind.
Pupils at St. Augustine's develop an understanding of their local heritage and its significance.
The breadth of historical knowledge the pupils are given and the exposure to how life was in the past, aims to motivate the children to develop an inquisitive mind that asks questions such as how life today came about.
We will teach children the skills to be a good historian; how to research and gather information, to develop their skills of enquiry and analysis as well as starting to question information gathered and its reliability.
We believe that educational visits linked to historical study enhance and enthuse pupil's by learning by bringing to life classroom knowledge.
Implementation
Our history curriculum is linked to topics in both Key Stage One and Key Stage Two.  Each topic is based around an enquiry question which is a stimulus for planning and learning. A variety of  teaching and learning styles develop children's enthusiasm, knowledge, skills and understanding.
Educational visits provide unforgettable experiences both in the local area and as far as London.  The local area provides history on the doorstep and local heroes such as Captain Cook who was born in Marton, an area close to our school, bring history to life.
Assessment is an ongoing process and KPI statements ensure the progression of key skills throughout the Key Stages.
The key skills taught are :
Chronological understanding
Range and depth of historical knowledge
Interpretation of History
Historical Enquiry
Organisation and communication
Impact
Pupils leave St. Augustine's with an enquiring mind that has developed a chronological knowledge of key historical periods and facts, combined with knowledge of significant individuals who have helped shape society as it is today. The key skills they have developed combined with the knowledge they have acquired will help pupils make more informed life choices and aspire to be open-minded citizens who make a valuable contribution to society.
We are proud to be a Heritage School.  In February 2019, Year 2 learned about Captain Cook and his travels. Following this, the class spent a lot of time creating a Museum in the School Hall for parents to visit.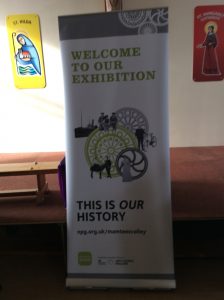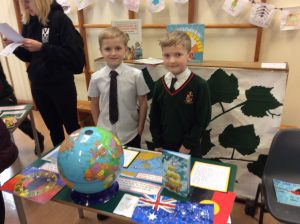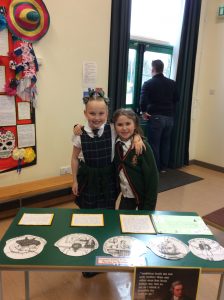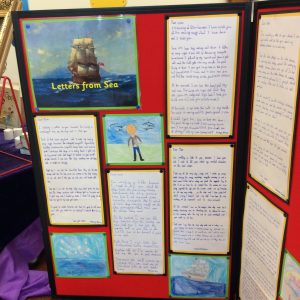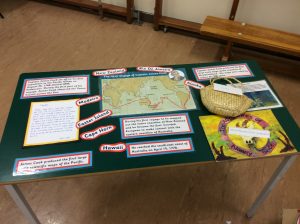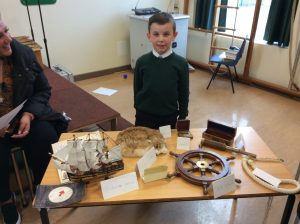 implementstatementuodted