At St. Augustine's, we want to equip our children with the skills to live healthy, safe and responsible lives.  Our RSE teaching allows them to build confidence, resilience and self-esteem whilst developing their ability to manage feelings in a positive and effective way, identify and manage risk and build and maintain good relationships.  These are all vital skills for living in the wider world.
At St. Augustine's, we follow 'Life to the Full', a holistic programme in relationship education that truly does enable children to 'live life to the full' (John 10:10). The programme runs from EYFS to Year 6 and incorporates interactive videos, story-based activities, music and prayer.  In addition, there is a parent platform so that parents can engage with the teaching and deepen the experience for their children.
We will be covering the statutory elements of the RSE curriculum.
There are 4 key decisions which each school has to make when teaching some elements of RSE. Following consultation with parents/governors/staff and children in October 2020 the following key decisions have been made:
Key Decision 1: Genitalia 
Genitalia is not named in the Early Years Foundation Stage, private parts are merely referred to as 'privates'. However, in Key Stage One, a decision must be made about whether to introduce the scientific names of genitalia to Years 1 and 2. At St Augustine's, we have made the decision not to teach this explicitly and will continue to refer to private parts as 'privates' as used in the NSPCC 'Pants' materials.
We begin to use the correct biological names within Key Stage 2. The teaching focuses on teaching that private parts are exactly that – private. It is not a biological quiz, but an approach to help children respect themselves and each other. We want our children to be able to confidently articulate about private body parts so they are better equipped to identify experiences of feeling uncomfortable if any form of safeguarding concerns or harm takes place. Again, the NSPCC 'Pants' message will be reinforced.
Key Decision 2: Puberty 
We have provided two sessions on puberty and changing bodies. At St Augustine's we will begin to introduce body changes associated with puberty towards the end of Year 4. We will continue to teach about puberty in greater depth, including menstruation, in Years 5 and 6 depending upon the cohort and where we feel the children are at an appropriate level of maturity.
Key Decision 3: Talking About Sex 
The third key area for consideration is whether to include a session in Upper Key Stage Two which answers the question: 'Where do babies come from?' 
Teaching about sexual intercourse to primary school children is not part of the statutory curriculum. However, we are providing resources for parents if they wish to discuss this at home as it will not be covered in school. We will teach the scientific understanding of how babies are made (sperm and egg).
Key Decision 4: Talking About Pornography 
The final key decision concerns talking about pornography. We will not be covering this term specifically in lessons but will be teaching about the broader issues covering staying safe online and will focus on teaching about 'internet safety' and therefore falls under the statutory Health Education curriculum. Our focus will be on teaching the children to stay safe and to recognise what may be harmful or inappropriate online so they will know how to act to keep themselves safe. We recognise that children may come across inappropriate material online and we need to prepare them to keep them safe. We will also teach children about the dangers of sharing images.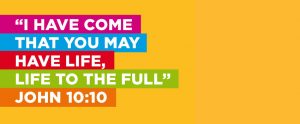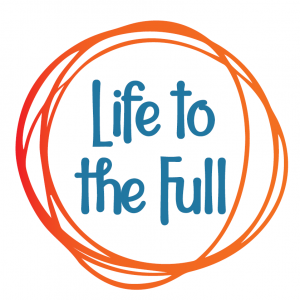 To login and access resources please head to the website below and speak to a teacher for log in information. 
https://www.tentenresources.co.uk/
Please see the link below for the NSPCC PANTS guide for parents:
https://www.nspcc.org.uk/keeping-children-safe/support-for-parents/pants-underwear-rule/