Welcome to Year 5's Class Page
Welcome to Year 5's class page! Here you will find lots of key information about the things we are learning about in school.
Oxford Owl Reading Resources
Click on the owl to access a library of free eBooks produced by Oxford University Press. You will need to register.
Class Novel
We are currently reading
The Boy At the Back of the Class by Onjali Q. Rauf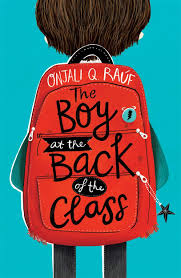 A story of friendship, hope and the importance of kindness, The Boy at the Back of the Class is a story full of heart and humour, told from a unique perspective. Featuring illustrations from Pippa Curnick, this is an exceptional book by an emerging voice in children's writing.
When a new boy joins their class, a group of children try to befriend him. They soon learn that Ahmet is a refugee and has been separated from his family. None of the grown-ups seem to be able to help him, so the friends come up with a daring plan, embarking on an extraordinary adventure.
Whole School Text
Here We Are: Notes for living on Planet Earth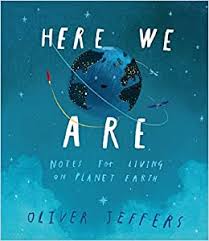 This heartfelt and thought-provoking book from Oliver Jeffers is dedicated to his son, Harland and was written in the first two months of Harland's life. It was inspired by Oliver's desire to make sense of the world for his son, but is also a gift to all children at this time, helping them to make sense of their world and their role in it. We chose this book to build a sequence of work around because it provides a powerful vehicle for children to reflect on and make sense of the world we are all living in. The words and pictures work together to help children to understand their place in the world and to move forward together in a positive and constructive way.
Year 5 Long Term Plan
Year 5 Key Learning Documents